ROBAR Civil was established, in 2014 by Civil Engineers, Barry Egan, Ronan Egan and Artur Krupinski.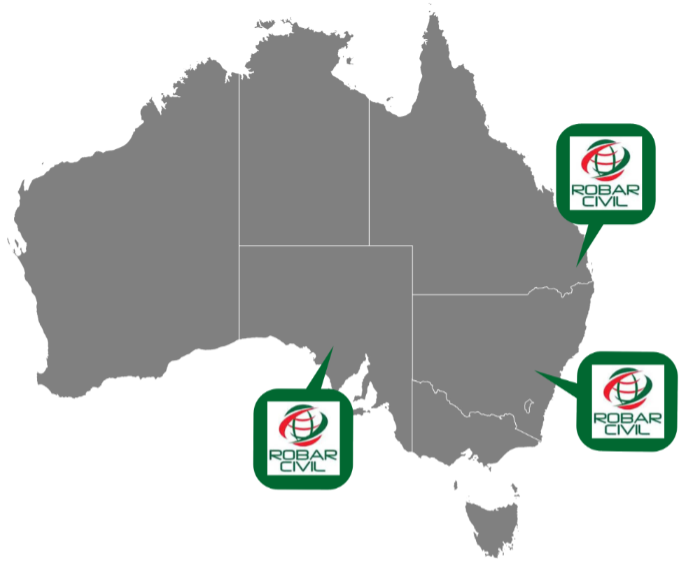 Based across three states, our offices are strategically located in Queensland, New South Wales and South Australia, to serve clients nationwide.
Working alongside some of the countries largest and most established engineering and construction firms, ROBAR Civil operates with the common goal to construct and deliver effective solutions to the public and private sector.
Our services include:
Structural concrete FRP (Form, Reo & Pour);
Storm water drainage installation;
Water, sewer and utility installation;
Earthworks and excavation;
Project management;
Labour hire; and
Plant hire.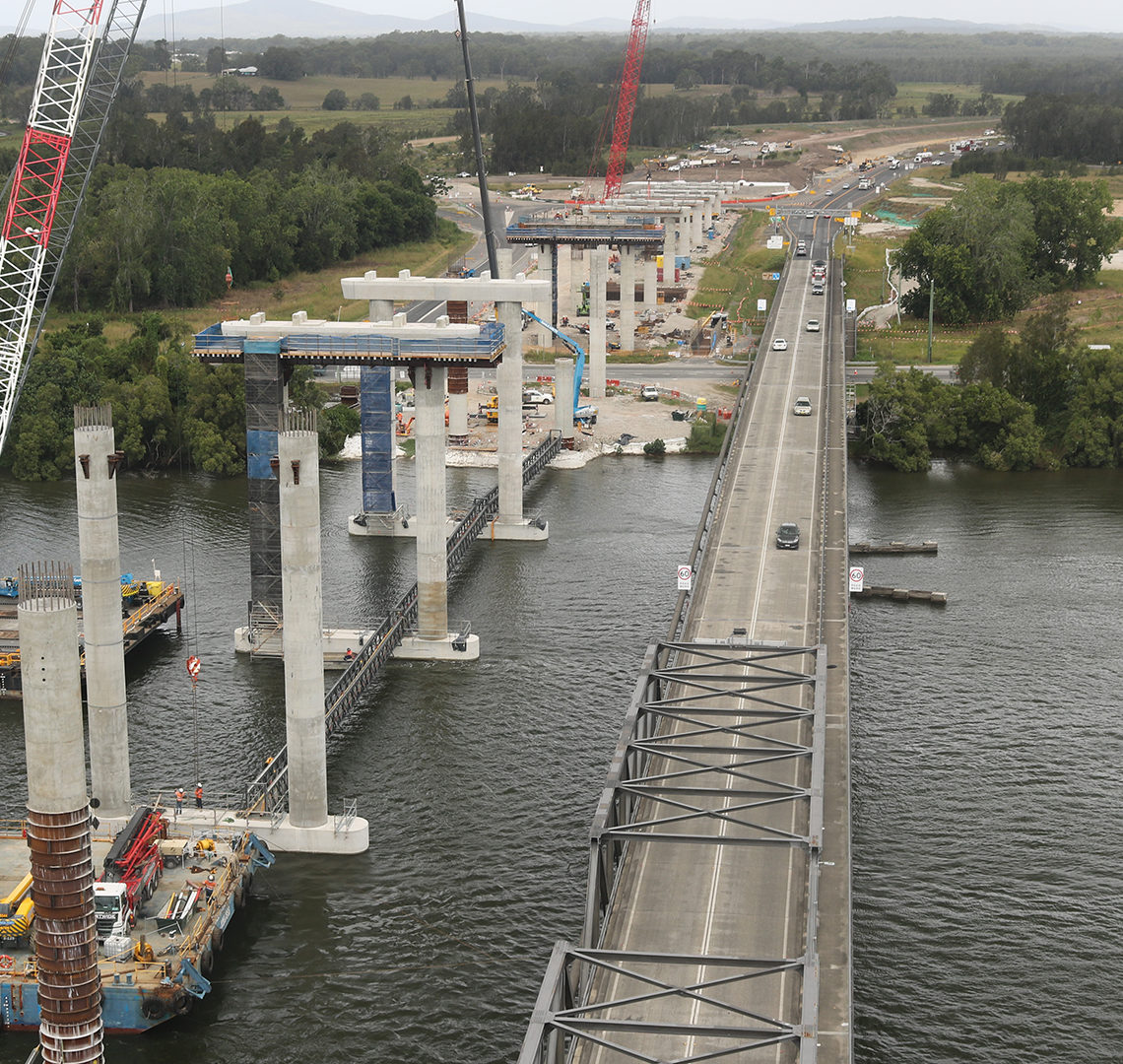 At ROBAR Civil our ability to mobilise project resources quickly and efficiently, means, regardless of location or specific constraints, we can offer:
Skilled workforce and effective project management;
Quality delivery of product and service;
On time and on budget completion; and
Capability to control and safely deliver high risk work.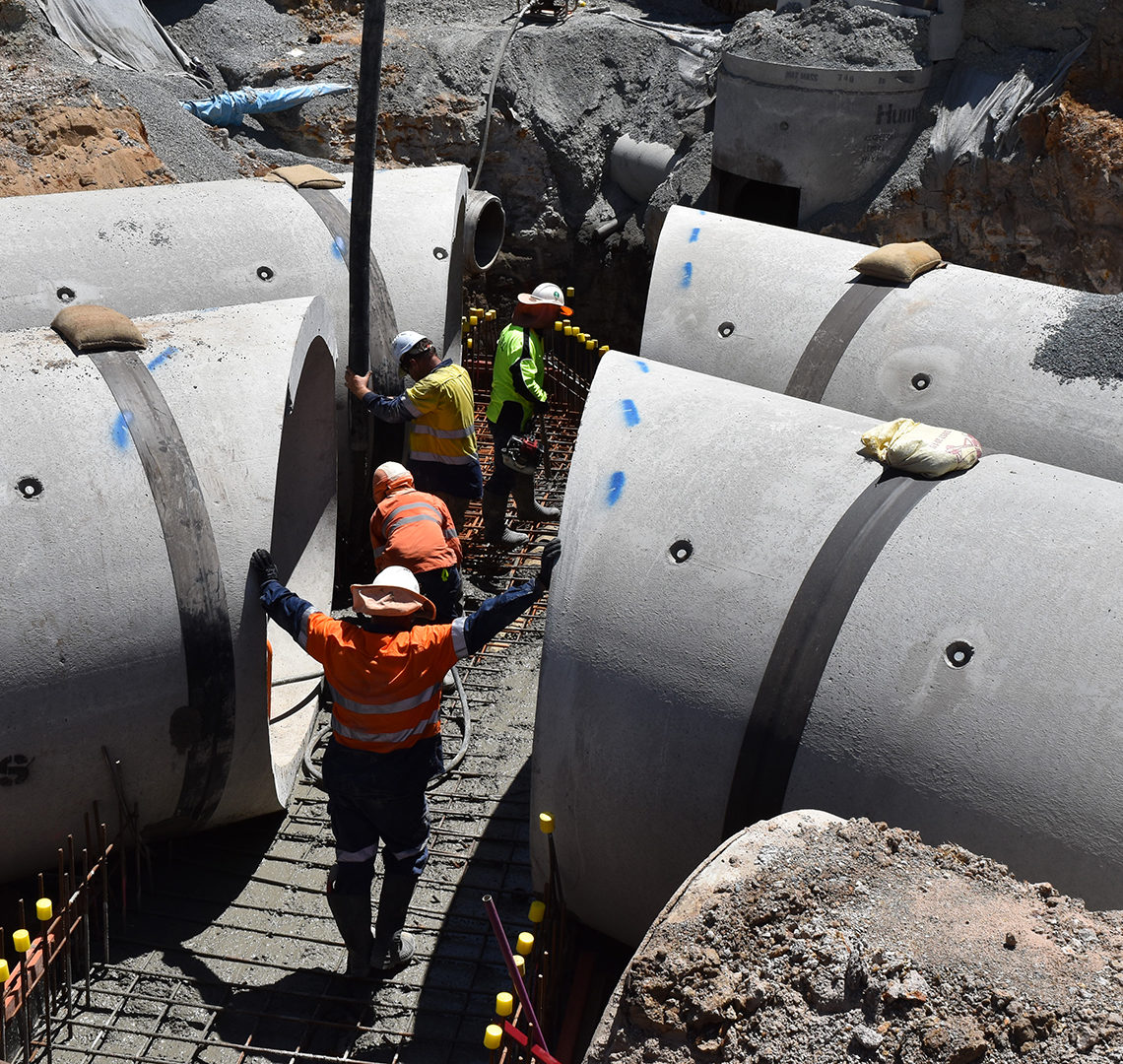 Meet the Team
ROBAR Civil employs over 50 individuals, who are highly qualified and have extensive industry experience:
Our team consists of;
Management and administration team
Project Managers
Supervisors
Project Engineers
Formwork Carpenters
Concreters
Plant Operators
Pipe layers
Skilled Civil and FRP labourers
And is invariably committed to:
Honesty and transparency
Teamwork and collaboration
Forging strong business relationships
Achieving the best possible outcomes for each project and client
Our Directors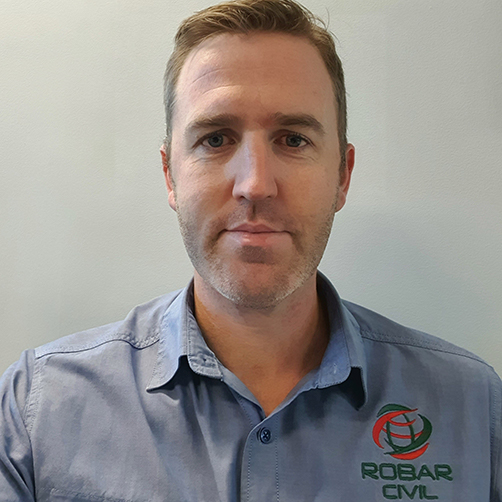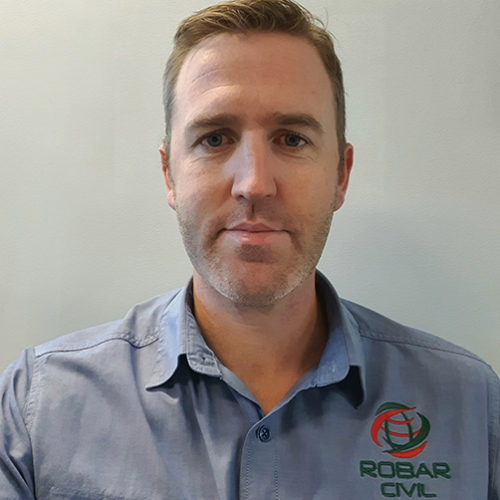 Barry Egan – Managing Director
Barry is a qualified engineer (BEng in Civil Engineering), and holds a Masters degree in Construction Management and has over 15 years experience in the civil construction industry.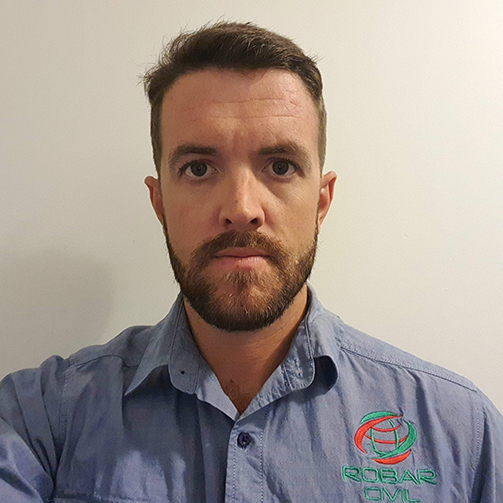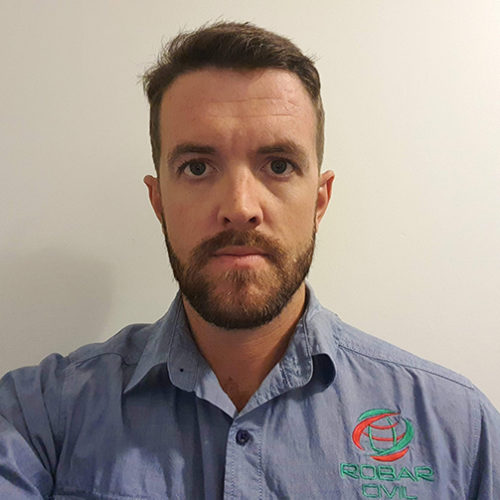 Ronan Egan – General Manager – Production
Ronan is a Company Director and he manages the national production line ensuring resources are well dimensioned, motivated and productive. He is a degree qualified engineer with a BEng in Civil Engineering and over 10 years civil industry experience.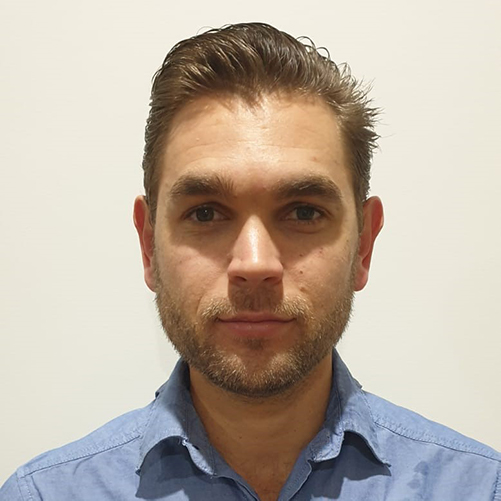 Artur Krupinski – General Manager – Projects
Artur is also a Company Director and he manages planning and optimization by being heavily involved in the project strategy, financing and reporting. He is a qualified engineer, holding a BEng in Civil Engineering and has over 10 years civil industry experience.
Members of the Team
Eduardo Gonzalez – Operations Manager
Eduardo is a chartered civil engineer and member of the Institution of Engineers Australia. Eduardo has extensive experience working for one of the world's largest Tier one construction organisations and is an asset to our team and key to our continued growth.
Brian Noonan – Commercial Manager
Brian brings vast knowledge from a degree in quantity surveying and has over 10 years experience in the civil infrastructure space. In his day to day work he provides ongoing commercial input into each of the projects that we are working on.
Claire O'Shannessy – Office Manager
Claire is an experienced General Manager with a large-scale events background. Although her focus is to manage all things administrative, she will also be heavily involved with managing the companies Processes, Systems, Marketing & Human Resources. With a Master's in management she brings a focus on people & culture as well as strategic insight in everything she does.
Yvonne Bennett – Accounts Manager
Yvonne's accounting experience in the construction industry, certainly makes her a valued asset to the team. Yvonne utilises her highly valued expertise in the day to day accounting of our company, keeping us on track at all times.
Eddie Bugajewski – HSE Manager
Eddie manages our Health, Safety, Environment and Quality (HSEQ) program across our national portfolio of projects. Eddie holds a Bachelors degree in Health and Safety, and a Master of Occupational Health & Safety degree, and is a chartered professional member of the Australian Institute of Health and Safety (AIHS). Eddie also holds qualifications in auditing, workplace training and assessment, incident investigation, fire safety, workplace rehabilitation and return to work, and has more than 30 years of experience across high risk industry, including oil and gas, engineering and construction.
Memberships
CCF Members in QLD, NSW and SA
Engineers Australia Professionals
Professionals Australia