As a leader in construction and engineering, ROBAR Civil offers services that are safe, efficient and reliable.
Operating at a national level, our range is broad and is categorised into:
Concrete FRP
Drainage & Utilities
Civil Earthworks & Infrastructure
Our team, comes with extensive experience and qualifications, and works to ensure that all of the projects we're a part of, meet or exceed the clients requirements.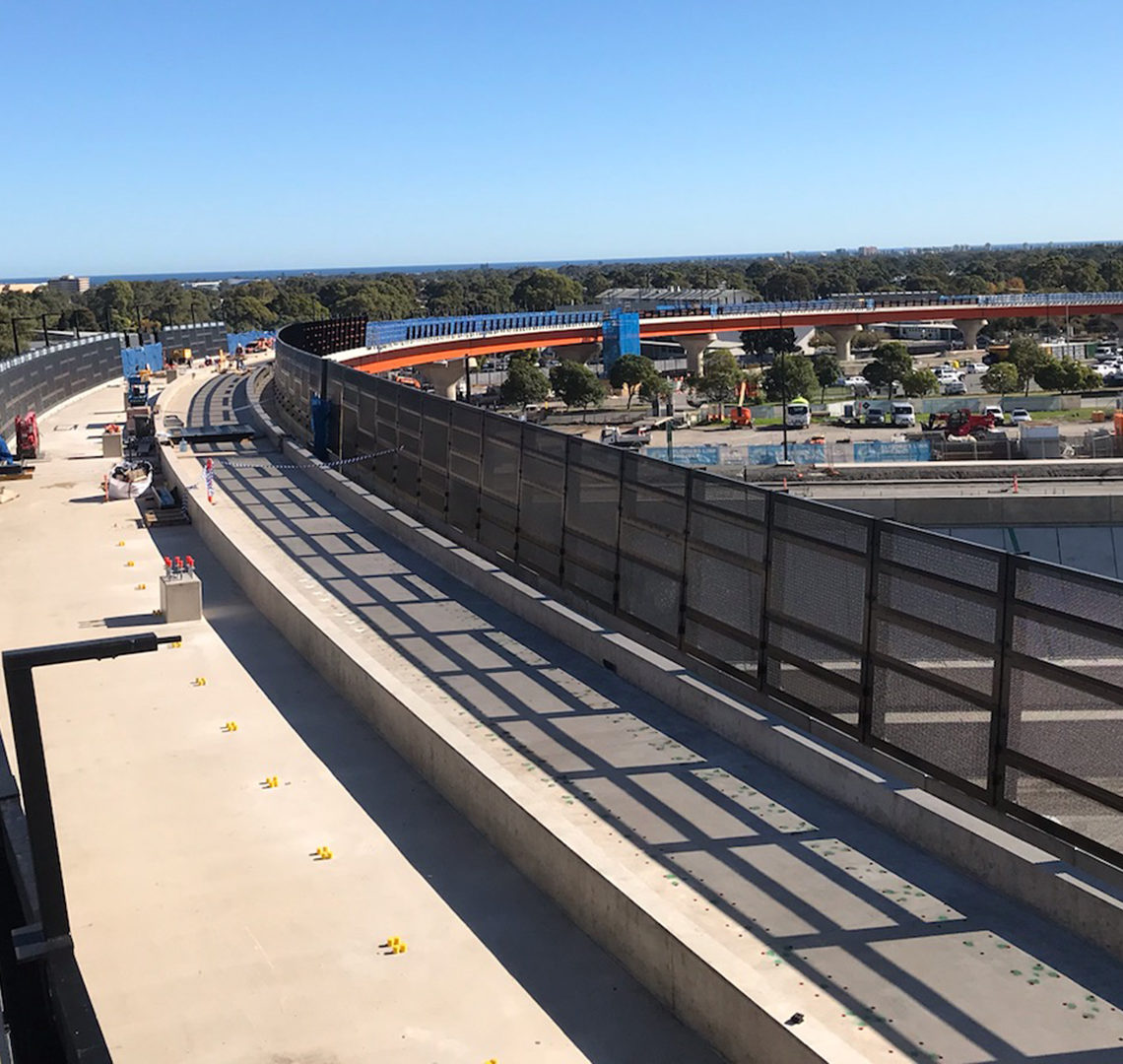 Concrete FRP (Form, Reo & Pour)
At ROBAR Civil we offer the full service for Concrete FRP, including:
Bridges
Retaining walls
Tanks and Storage Facilities
Pump stations
Fuel facilities
Rail infrastructure
Our Concrete FRP team delivers projects Australia-wide and tailors solu-tions to best suit the projects and clients we are working with.
View Projects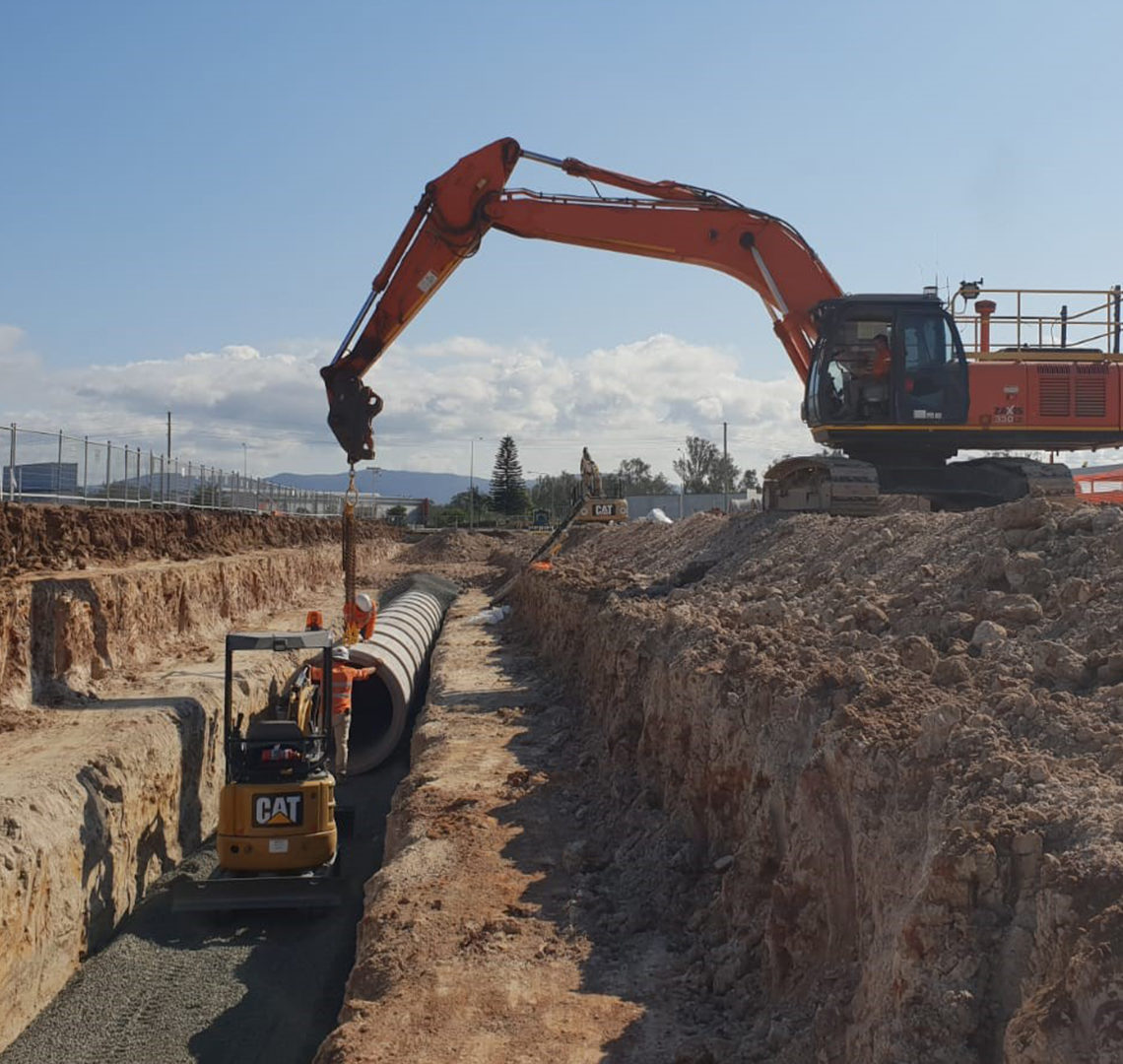 Drainage & Utilities
ROBAR Civil offers extensive expertise in the drainage and utilities installation sector.
Our service includes:
Reinforced Concrete Pipe (RCP) installation
Reinforced Concrete Box Culvert (RCBC) installation
HPDE, PVC and Poly Pipe installation
Steel pipe installation
Communication conduits installation
Water and sewer infrastructure
Associated pits and concrete structures
View Projects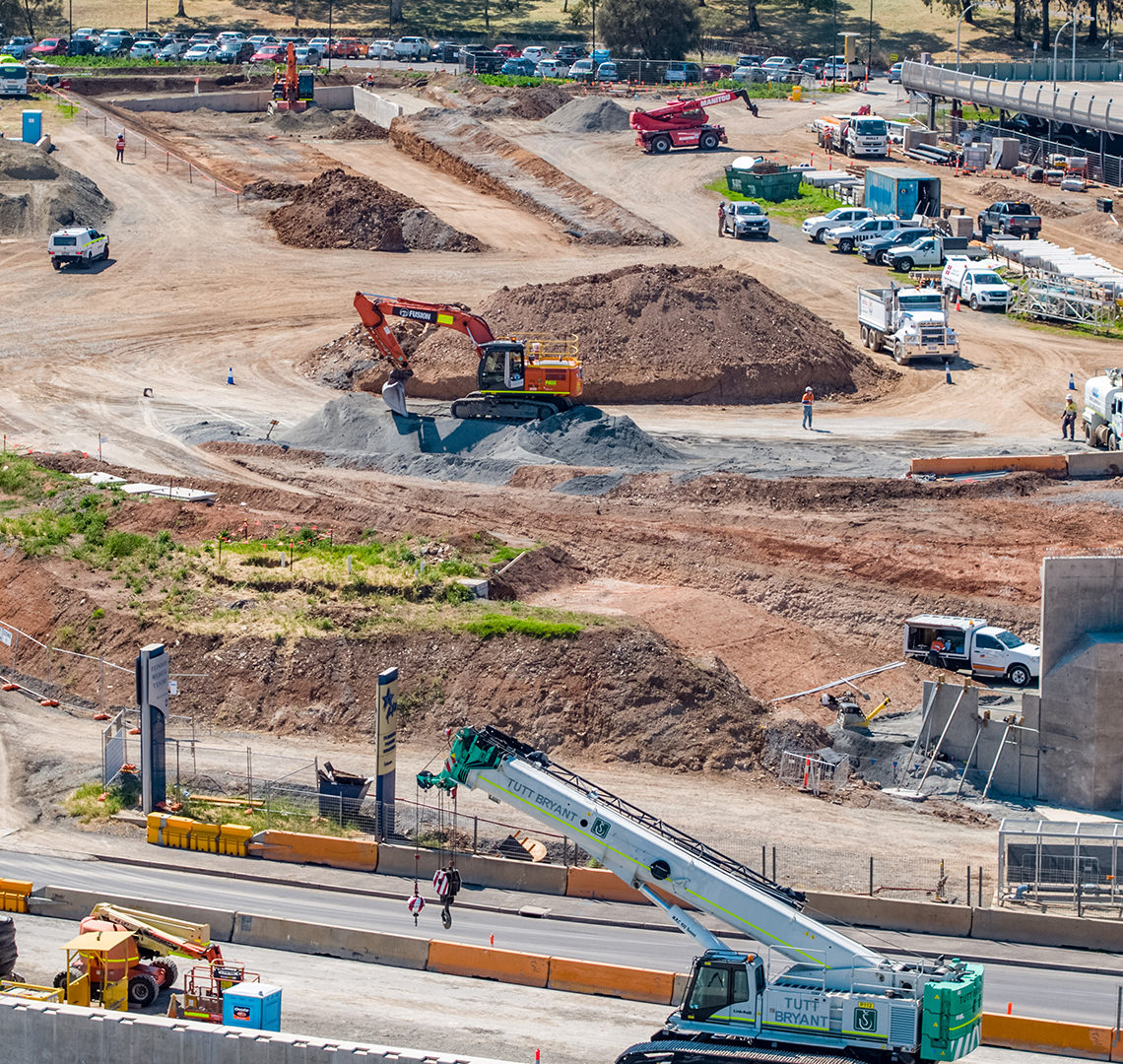 Civil Earthworks & Infrastructure
Our Civil Earthworks and Infrastructure service offers the complete package to our clients.
We offer:
Trade specialists
A large fleet of earth moving machinery
Expert supervision and engineering
Access to highly experienced employees and subcontractors
Each of these elements make it possible to complete a stand-alone project or part of an overall package of works.
We also offer expertise in the Rail sector, having completed civil works on a number of rail projects in metro and remote locations over the past number of years. RIW Certified Rail workers are part of our overall team.
View Projects
What Our Clients Say
Robar Civil is a company that ticks all the boxes. They have a refreshing approach to contracting and consistently provide detailed and accurate pricing to complex FRP works and deliver the works with an attitude and culture of safety and quality that is often missing in today's market.
Ronan Egan and the ROBAR team demonstrate capabilities and professionalism in execution of the works ultimately leading to a finished product, not only meeting the requirements, but frequently exceeding them whilst maintaining a collaborative working relationship with the client in pursuit of the common goal.
ROBAR Civil delivery of the marine substructure package for the Harwood Bridge Project was a great success. The ROBAR Civil scope included the Form, Reinforce and Pour of the columns and headstocks to support the new Pacific Highway at Harwood in accordance with RMS B80 quality standards. The ROBAR Civil team demonstrated strong commitments to Safety, Quality and Program throughout. The Project consisted of complex temporary works management where ROBAR Civil worked alongside Pacifico engineers to find the best for project solutions. This bridge was delivered successfully and safely.